Streamline Pool Planning Information
With the completely self-contained Streamline, all filtration, heating and sanitizing equipment fits beneath the skirting. The all-inclusive package gives you everything you need, with few options and no customization decisions.
The modular construction allows you to install your Streamline indoors in existing spaces. The aboveground pool requires an approximately 6' x 14' footprint in your basement, garage, or any ground floor space.
Designed for fast, do-it-yourself installation, the Streamline kit comes complete with all components for a freestanding pool. One low price includes all the core features you require: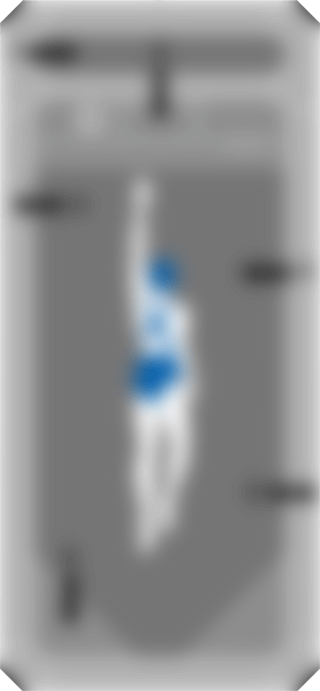 Retractable Cover
Swim Current Generator
Perimeter Coping (wall caps)
28-mil. Blue Vinyl Liner
Brushed Aluminum Skirting (4 sides)
Internal Seats/Steps